20th Annual KidsFest Spooktacular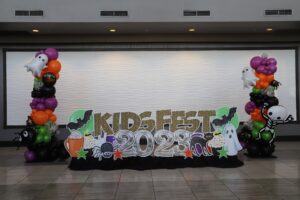 The Martin-Pitt Partnership for Children is a local non-profit organization that funds programs in early literacy, quality early child care and learning, assistance finding child care services, parent and family support, and health care during the first 2,000 days of a child's life—roughly the time between a child's birth and the day they arrive for their first day of kindergarten. Studies show that 90% of a child's brain development occurs during the first five years of life, and early childhood experiences build the foundation for future learning.
The mission of KidsFest Spooktacular is to educate and empower families, caregivers, and organizations with the resources and information necessary to ensure that every child in our community enters kindergarten ready to succeed. Additionally, to provide the community with a fun, hands-on event with the opportunity to showcase kid-friendly costumes. We would love to invite you to be an exhibitor or sponsor of KidsFest Spooktacular — the perfect way to showcase your business or organization while investing in the future of our community.
We are grateful to have ten sponsors for this year's KidsFest Spooktacular event. If you want to learn more about our sponsors, click on their image. Interested in becoming a sponsor at our future KidsFest Spooktacular event, email Ashley Smith at asmith@mppfc.org for more information.