Careers
Thank you for your interest in pursuing a career or internship with Martin-Pitt Partnership for Children. Our staff members determine our culture — and our success.  The Partnership's mission is to make meaningful and measurable investments in young children to enable them to achieve their fullest potential. We offer a wide range of career and internship opportunities across our programs, including: administration, finance, early literacy, marketing and community relations, professional development, parenting support, early childhood education, and classroom management.
Our core values include respect and professionalism, empathy and compassion, integrity, community, hard work and growth, teamwork and flexibility, and family. Benefits include competitive salaries, flexible paid time off for sick leave, vacation, and personal/family engagements, employer-paid insurance, and a family friendly work-life balance. When we have open career opportunities, we will list them below.
Career Opportunities
Regional Family Child Care Consultant:
This position will work with the CCR&R Statewide Family Child Care Project Manager and the CCR&R FCC Statewide Support Team to build and sustain a localized system of technical assistance and professional development that supports FCC educators, where connections and collaborations with peer mentors and other professional agencies and organizations supporting FCC is valued and embedded in a diverse, equitable and inclusive service delivery model driven by identified FCC needs. The Regional Family Child Care Consultant will provide support to FCC educators within seven counties (Carteret, Greene, Jones, Lenoir, Martin, Onslow & Pitt) service area. This position reports directly to the CCR&R Director.
SPECIFIC DUTIES AND RESPONSIBILITIES:
Lead and support work in the region with FCC operators
Intentionally provide collaboration and networking opportunities where operators can share and provide feedback on the service delivery model
Provide technical assistance
Provide professional development
Provide FCC PD and TA in multiple modalities to meet FCC operator needs
Connect and collaborate with other CCR&R staff as well as peer mentors to create a multi-level relationship based, culturally and linguistically responsive support system
Ensure equitable access to technical assistance and professional development opportunities that support FCC individual needs in their regions
Provide a flexible schedule to accommodate TA & PD needs of FCC operators outside of their business day
Work with Project Manager and Anchors to identify potential peer mentors and collaborate with them for individualized FCC support for operators (paired meetings, TA, etc.)
Identify, support and prioritize TA for FCC Start–Up
Collaborate with lead agency management and the FCC Project management team to develop a regional team (Regional FCC Consultant, lead or local CCR&R staff, and peer mentors)
Schedule and conduct quarterly regional team meetings
Schedule check-in meetings with FCC mentors or participate in Peer Mentor professional learning communities if scheduled by Project Manager or Management Team Anchors
Schedule and conduct quarterly collaboration and networking opportunities with local FCC operators in their service area
Share with Project Manager, Management Team Anchors and Agency Supervisor regional team feedback, successes, concerns, local trends, etc.
Support research, study, or survey opportunities through the project or other NC collaborative partners as identified by the Project Manager
Support TA and PD skill building opportunities for themselves and regional team members, as identified
Document work activities and submit required reports and data to Agency Supervisor, Project Manager and Management Team Anchors
Provide feedback from regional activities to ensure continued work to support FCC operators
Attend statewide FCC team meetings, trainings, events as required by Project Manager in coordination with Agency Supervisor
Attend agency meetings, trainings, events as required by Agency Supervisor in collaboration with Project Manager
Support both the Agency and the Statewide FCC Project as identified in the Scope of Work
Other duties as assigned to fulfill contractual requirements
QUALIFICATIONS:
Applicants must have at least a Bachelor's Degree in Early Childhood Education or a related field. Minimum of 2 years of experience in early childhood education with NCICDP Level 11 Certification and Technical Assistance/Professional Development Endorsements preferred. Applicants should be proficient in current NC Child Care Licensure Rules & Regulations. Computer skills and knowledge or adaptability to learn and master multiple software applications is a must. Completed training and demonstrated competence with the Family Child Care Home Environmental Rating Scales preferred.  Experience in leading/supporting collaborative teams is preferred. Previous experience as a Family Child Care educator or experience in supporting Family Child Care educators is a plus.
Salary: $42,000.00 – $45,000.00 per year
Benefits:
Dental Insurance
Flexible schedule
Health insurance
Life insurance
Paid time off
Retirement plan
Vision insurance
Schedule:
8-hour shift
Evening shift
Monday to Friday
Weekends as needed
Experience:
Teaching: 2 years (Required)
Childcare: 2 years (Required)
License/Certification:
Child Development Associate Certification (Preferred)
Work Location: On the road
Contact: Carol Parrish, HR/Board & Grant Liaison, at cparrish@mppfc.org
Internship Opportunities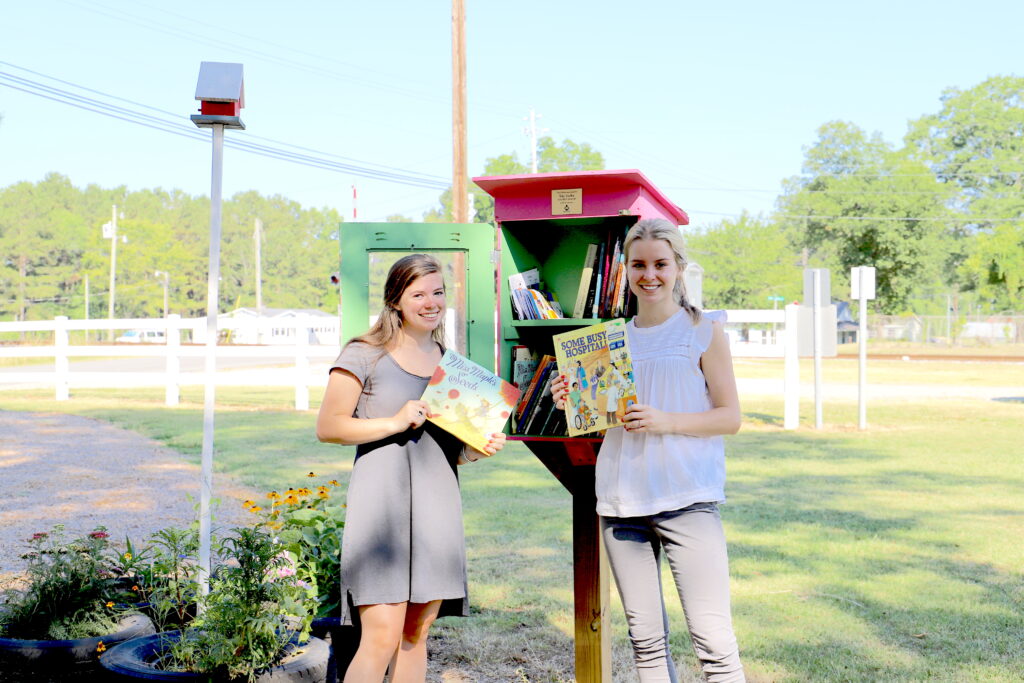 Martin-Pitt Partnership for Children accepts internship and work-study applications continuously throughout the year to fill positions with community outreach, grant writing, early childhood education, finance, and public health. If you are interested in pursuing an internship or work-study experience with us, please email a resume, cover letter, and information regarding your program requirements to martinpitt@mppfc.org with "Internship Application" in the subject line. No phone calls please.